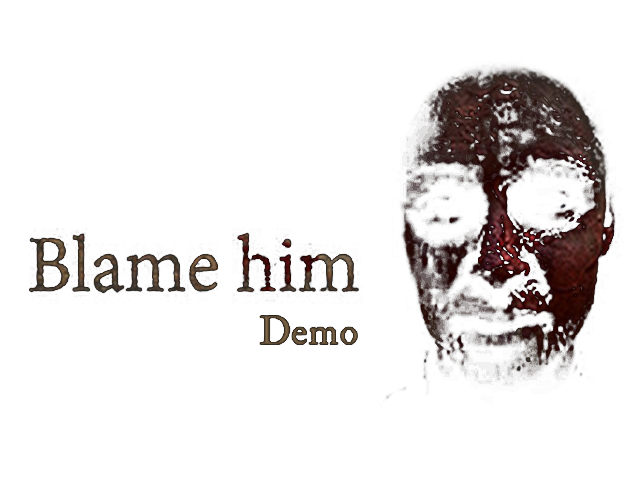 Blame Him - Demo
Reviews:
"Graphics looks nice... this game kinda looks serious" DashieGames
"Reminded me a lot of Resident Evil and Outlast 2" Neurobew
"This could be promising after seeing the trailer at the end" Caspersight


Blame Him is a first-person adventure horror game with stealth and puzzle elements currently made by 2 people from Japan.

Key Features:

• Photorealistic Environment - Eerie atmosphere and environments inspired by horror films.
• Challenges - Multiple enemies, focused on stealth and intuitive puzzles.
• Cinematics
• More Coming

The description will be updated with more information in the future. Stay tuned!
Steam version: https://store.steampowered.com/app/950400
Make sure to wishlist Blame Him on the Steam page! :)
Download
Click download now to get access to the following files: